Go back
Nutri2Cycle at ESNI
14/10/2020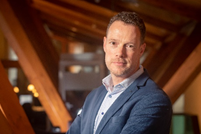 For the second time, Nutri2Cycle will be participating in the second edition of the European Sustainable Nutrient Initiative ESNI2020 and will give a real example of the practical implementation of biobased fertilizers in Europe. More specifically Rembert van Noort from Southern Agriculture and Horticulture Organization (ZLTO) will be talking about: "Growing potatoes using bio-based fertilisers; a step towards the adoption of bio-based fertilisers".
Know more about Rembert here.
Know more about ESNI and how to register here.