Go back
Nutri2cycle at the Second Edition of the European Sustainable Nutrient Initiative
27/02/2020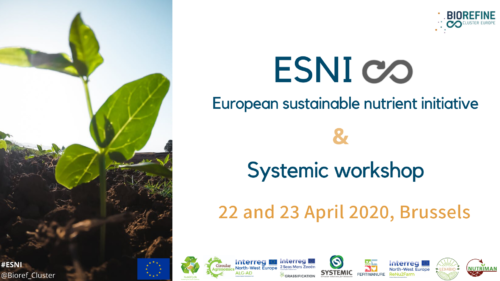 This year, the Biorefine Cluster Europe and the Systemic consortium joined forces to promote the importance of nutrient recycling.
On 22 April, the Systemic project will discuss in which European policy frameworks can better enable the financial viability of nutrient recovery from waste in Europe.
On 23 April, the second edition of the ESNI conference will offer you a comprehensive overview on the benefits of nutrient recycling to boost agriculture, novel food production and sustainable development.
Nutri2Cycle together with 5 EU projects joined forces to organise parallel sessions tackling: a) Research and Development, b) Policy and c) Industrial implementation.
Register here