Go back
Summer School "Transition towards a more carbon, nitrogen, and phosphorus efficient agriculture in Europe".
27/02/2020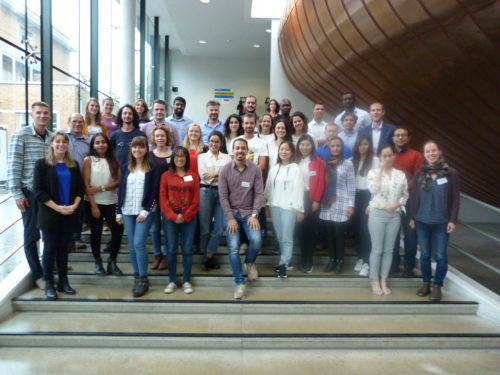 On September 16th to 19th, Gent university welcomed the first Nutri2Cycle summer school, targeting PhDs and young researches working on more efficient use of carbon, nitrogen, and phosphorus in  agriculture. The event was a great success with more than 30 participants from over ten countries that actively contributed during the four days presenting their expertise.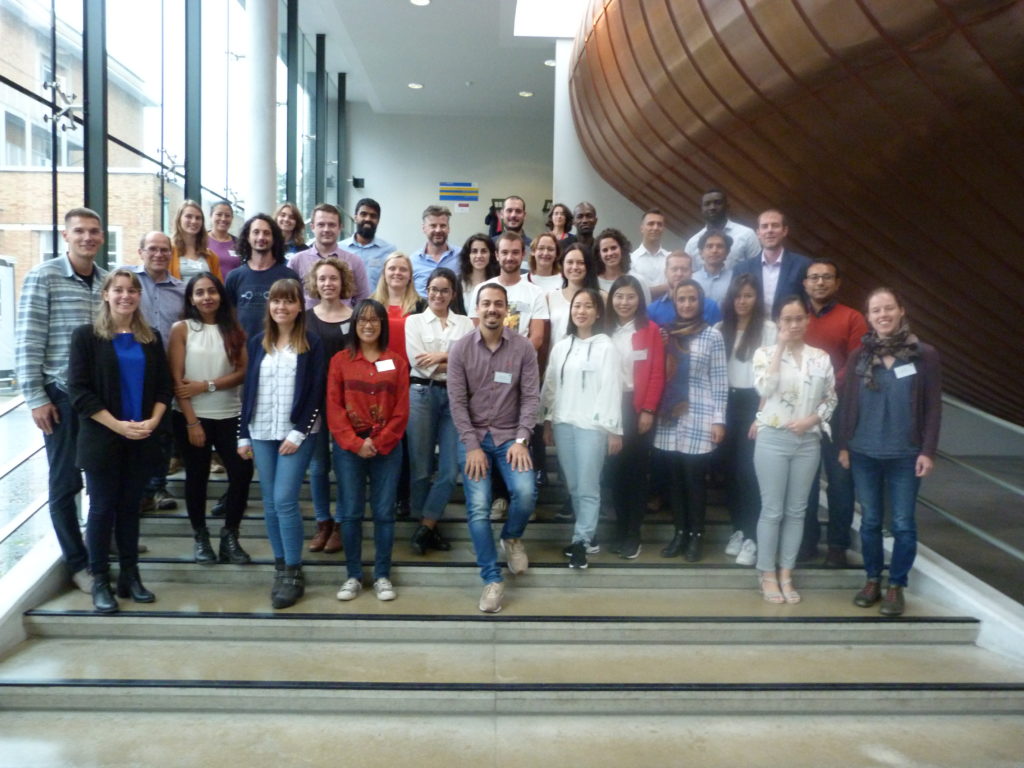 The summer school comprised several sessions with a broad selection of topics including  soil, fertilization, and crop management practices, bio-based fertilizers, and novel animal feeds or environmental life cycle assessments. Each session was chaired by a keynote speaker expert in the field, followed by the pitch presentations of those PhDs with particular expertise in this topic.  Thus, knowledge exchange was promoted between keynotes and participants. Besides keynote presentations, the program included participation in the SYSTEMIC workshop that covered several topics dealing with biogas plants as biorefineries for nutrient recycling. The workshop included an overview of the SYSTEMIC project, followed by a presentation on precision fertilization of biobased fertilizers (mainly digestate), and closing up with a presentation from YARA, explaining the perspective nutrient recovery from an international chemical company. During the networking event that followed the workshop, several participants participated in the poster session where they had the chance to discuss their topic with the broad audience of the workshop, with more than 40 participants.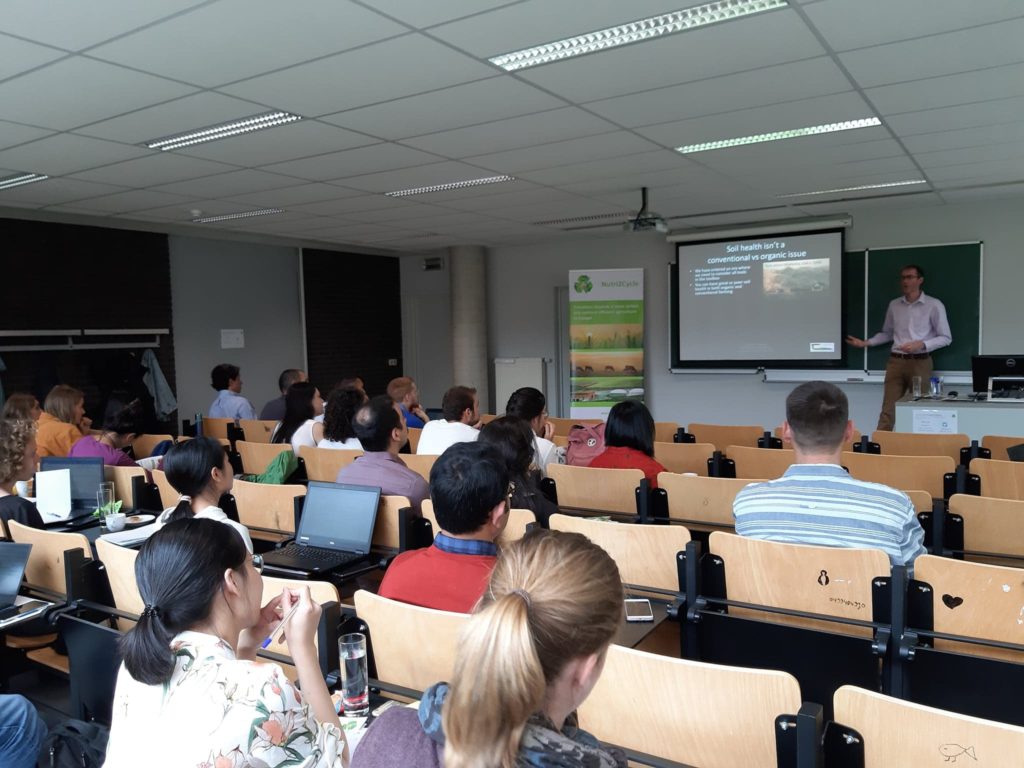 During the last day, the International Thematic Network RE-SOURCE: "Upcycling organic wastes & by-products to renewable resources, products & services" was presented. The presentation gave way to an exciting workshop where the participants shared their vision on what is needed to developing successful collaboration in science. During the course of the summer school, participants also enjoyed the visit to AMPower, the largest biogas plant in Belgium; and to Inagro, knowledge partner of agricultural and horticultural businesses in the areas of innovation and sustainability, giving the hands-on practice for the future of bio-based process development. Several social activities concluded the program, giving the chance to discover the historical city of Gent and to create interconnections between experts from all over Europe.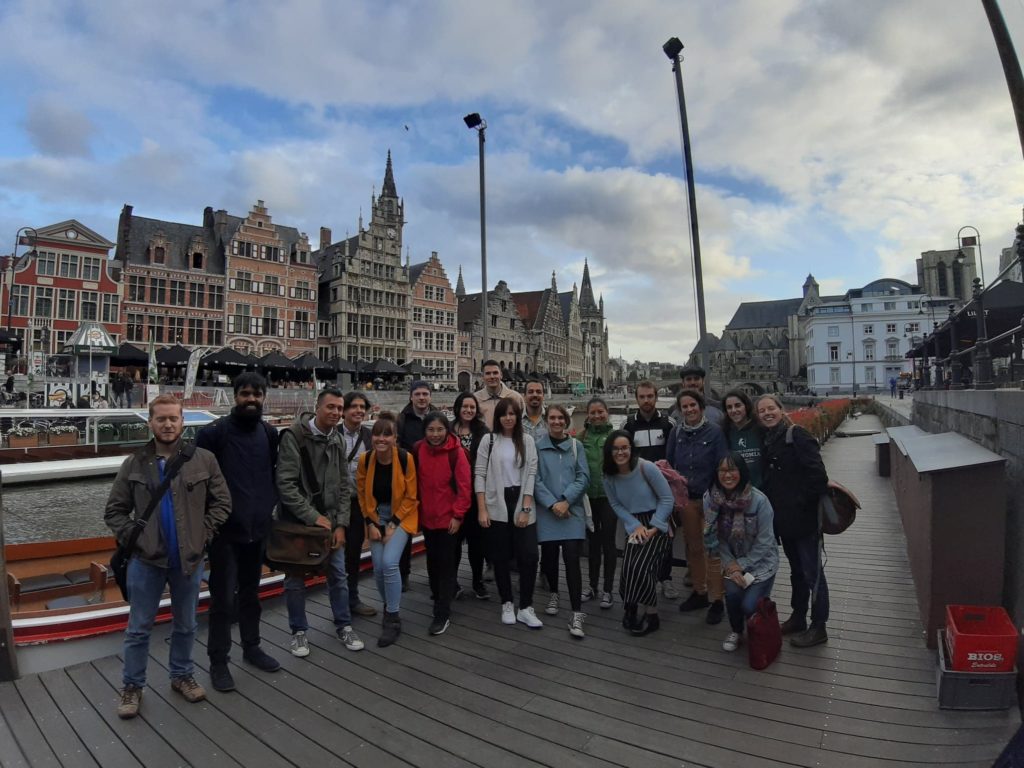 As a result of the summer school discussions, several activities will follow up, as the creation of a nutrient recycling community, to facilitate the exchange of knowledge, methods and promote the exchange of students between European universities.
We are looking forward the next edition!