Go back
Summer School: "Transition towards a more carbon, nitrogen, and phosphorus efficient agriculture in Europe."
29/05/2019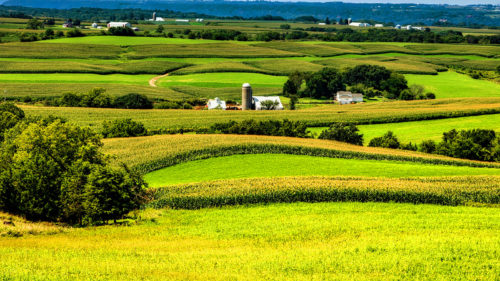 The Summer School offers a comprehensive overview of the potential, technologies and applications of recycled fertilisers to move towards a more carbon and nutrient efficient agriculture in Europe. Lectures, workshops and excursions give the participants first-hand knowledge on current research topics.
Plant production and animal husbandry have each intensify independently from one another over the last century, resulting in disjunctions on nutrient and organic carbon flows. Existing N-P-C flows and farm management systems are causing environmental problems related to GHG emissions and nutrient-related pressure like eutrophication. Besides that, Europe is still highly dependent on the import of primary nutrients and energy. Nitrogen has been highlighted as one of the three 'planetary boundaries' that have been exceeded beyond supportable levels alongside climate change and biodiversity loss. Phosphorus has been highlighted and was placed on the "Critical Raw Material' list by the European Commission, considering the European continent is dependent on import to secure its agricultural production (and hence food security).
The international summer school, in the frame of the NUTRI2CYCLE project, aims to train interdisciplinary researchers, raise their awareness on this topic and create a deeper understanding of how to move towards more sustainable agriculture. The program will include the current gaps in the N, P and C cycles of different European agricultural systems and the related environmental problems.
The following practice-oriented research and agro-business topics will be covered:
Nutrient management in animal husbandry
Soil, fertilization and crop management practices for enhanced N&P efficiency and increased OC
Higher precision fertilization
Bio-based fertilizers and novel animal feeds from agro-residues
Environmental Life Cycle Assessments
Besides keynote presentations, the program will include workshops on the different topics covered and field visits to give hands-on practice for the future of bio-based process development.
Registration is opened. Apply via email writing to ana.roblesaguilar@ugent.be with the subject 'International Summer School Application', and upload your CV, a motivation letter and your master certificate.
Successful candidates will be notified latest until the end of July 2019.
The programme is now available here