Go back
Lighthouse demo activities in Flanders
02/05/2023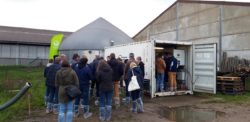 5 out of the 14 lighthouse demos of the Nutri2Cycle project are located in Flanders. In our last newsletter, we already highlighted some of the lighthouse activities. This article provides an update of these activities.
Farm scale anaerobic digestion
An increasing number of farmers is interested in on-farm energy production, especially since the rapid increase of energy costs over the last years. Therefore, a lot of them want to know more on farm scale AD, a technology that allows farmers to convert their own biomass streams into renewable energy. Since September last year, Inagro organized two extra open demo days. On 9 December 2022, 46 stakeholders visited the farm scale AD plant of Moereveld Ijsboerderij in Torhout (province of West Flanders). Nutri2Cycle researcher Sander Vandendriessche (Inagro) presented the technology and highlighted some important points of attention. Afterwards, the 46 participants were able to visit the 10 kW installation.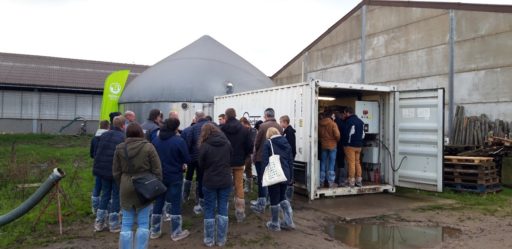 Figure 1: Visit to the farm scale AD plant of Moereveld Ijsboerderij
On 14th March 2023, a visit to the farm of Steven and Fien Van Parys (Machelen-aan-de-Leie, province of East Flanders) was organized in the framework of the project Resilience4Dairy. The farm has a 22 kW pocket digester in combination with daily manure removal, covering all energy consumption on the farm. Sander Vandendriessche explained towards 108 international stakeholders (divided into three smaller groups) how the technology works. Most of these participants were dairy farmers.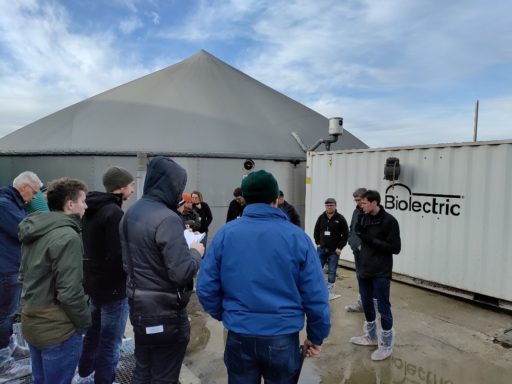 Figure 2: Visit to the farm scale AD plant of Steven and Fien Van Parys
Find out more about this demo here!
Floating wetland plants grown on liquid agro-residues as a new source of proteins
On 23 March 2023, Inagro researcher Reindert Devlamynck won the science battle. In this competition, scientists should explain their work as clear as possible to a public of 6-12 years old. The young scientists of tomorrow were inspired by Reinderts talk on why he is doing research on the cultivation of duckweed. Consequently, he was awarded as "the most clear scientist of Flanders".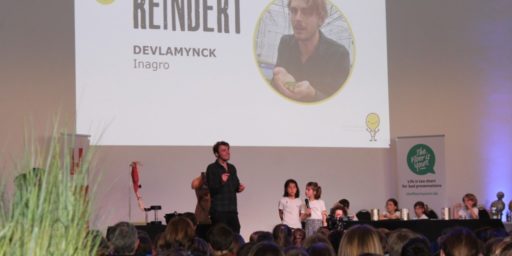 Find out more about this demo here!
Other lighthouse demos in Flanders
Next to the two demos mentioned above, there are three more lighthouses in Flanders. For these lighthouses, no extra specific activities took place during the last 6 months, but you can learn more on these technologies via the following links:
Find out more about recycling-derived fertilizers as an alternative for mineral fertilizers
Find out more about an adapted stable system
Find out more about the cultivation of algae